About Us
Our Team
Our team of project managers, each with flooring experience and professional training, works with each of our clients from the start of a project to its completion. They guide the selection process, offering their experience to help clients select floors that will meet their needs best. They first carefully measure, estimate and inspect existing conditions. They then oversee the entire project from ordering the right quantity of flooring to overseeing the final installation. Above all you'll find that our project managers greatly value people, one uncommon intangible that can go a long way in making the difference between a good floor and a great floor!
CFP provides experienced and trained installers who have a long and proven history of excellent workmanship. Fine workmanship, coupled with research into the particular and varied warranty requirements of each flooring manufacturer, sets our installers apart.
Our Mission
To create flooring solutions that address performance, aesthetics, safety, replacement cycle, and fiscal responsibility in a way that honors God and serves others.
Meet the Team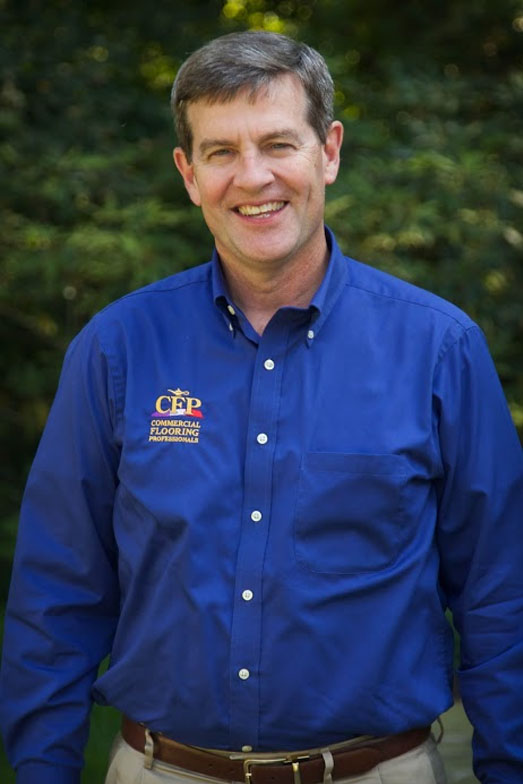 Jim Macdonald
Principal & CEO
Jim, with the help of his wife, Joy, launched Commercial Flooring Professionals, Inc. in March 2014. Jim has over three decades of flooring experience at the business his father founded, M&Z Carpets, Inc. After graduating from Messiah College in 1991, Jim founded and led M&Z's Commercial Division for more than 23 years. Over the years, Jim has fostered a long list of satisfied and recurring clients who appreciate his commitment to excellence, attention to detail, and integrity. Jim strives everyday to operate his business in a way that honors God and serves others.
Jim enjoys spending time with his wife, Joy, and his three young adult children. His favorite leisure activities include kayaking down the Yellow Breeches Creek on the lookout for wildlife, and discovering new Rails to Trails to ride his bike on.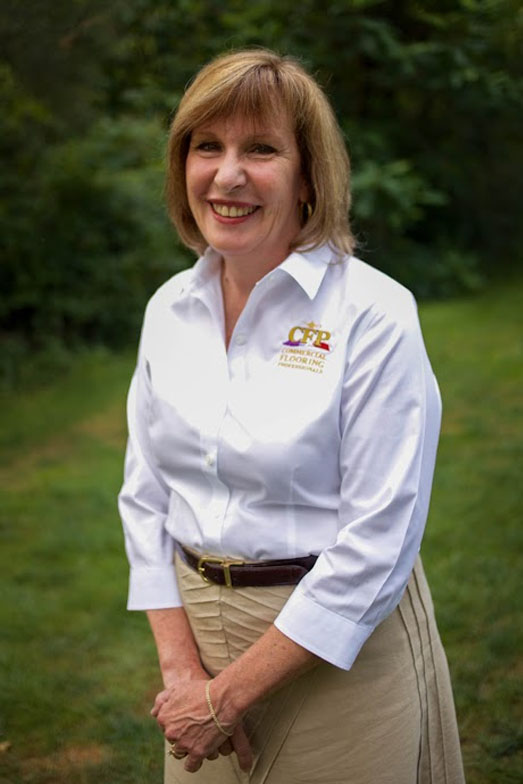 Joy Macdonald
Principal & Executive Support
Joy is grateful for the years she was able to spend raising her family and serving both professionally and as a volunteer in various capacities at her church, after graduating from Messiah College. Recently, she stepped into a new season of life, working with Jim as they transitioned the Commercial Division of M&Z into CFP. She brings to the table her organizational and communication skills. Joy is involved in fiscal, vendor, payroll, and insurance operations as well as hiring decisions.
Joy's hobbies include flower gardening, decorating and antiquing. She enjoys opening her 1896 stone home to family and friends for meals and celebrations. Plus, she loves joining Jim, her best friend, on kayaking and biking adventures.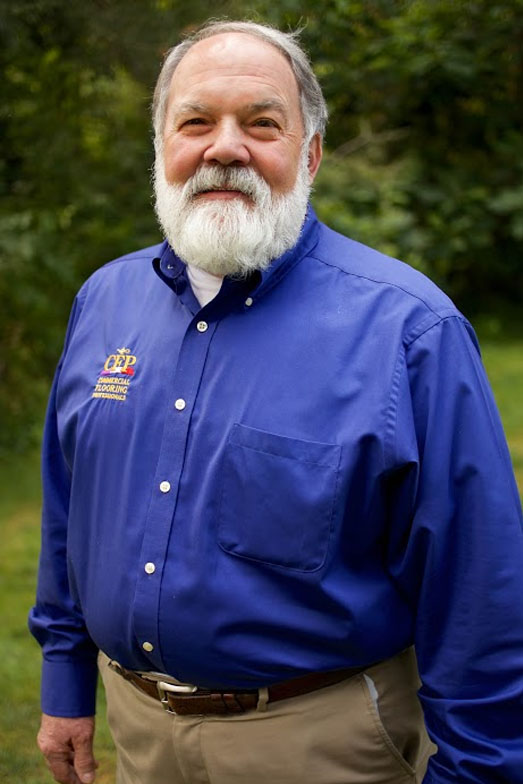 Mike Stahl
Project Manager
After many years of working in construction and over two decades of installing flooring, Mike joined M&Z's Commercial Flooring Division in 2012. Having installed a wide variety of flooring including carpeting, ceramic tile and hardwood, Mike capably oversees the installation of flooring projects. Clients appreciate Mike's valuable experience as well as his friendly, caring and joyful personality. The CFP staff enjoys the laughter Mike brings to the office.
Mike began playing the trumpet in 4th Grade and has not stopped playing since! Presently, he performs with Brass Triumphant, a ten piece brass ensemble. Mike also enjoys history, horses and spending time with his family. And after many years of marriage, Mike is still head-over-heels in love with his sweet wife, Kathy.
Bryon Brinson
Project Manager
Bryon serves at CFP as a project manager. Joining CFP in March 2017, Bryon has been a valuable member of the team since, taking over projects for core clients and helping new clients with their flooring needs. Bryon brings over 30 years of focused client service experience and over 25 years of customer service, much of this experience coming from the company "UZ Engineered". CFP is very excited to have Bryon as a part of the team!
Bryon loves sports of all kinds, especially baseball. He equally enjoys coaching and "spectating". Bryon loves spending time with his family, holds his faith very closely, and loves food.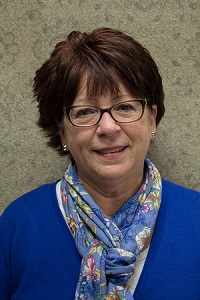 Laurie Zentmyer
Project Consultant
Laurie serves at CFP in the role of Project Consultant. Her focus is on listening to and learning about the various needs of new clients and developing relationships with them, as well as other various in-office project support. Laurie brings 30 years of experience in account management from Delta Dental as well as 15 years of volunteer work with the American Cancer Society's Relay for Life. CFP is thrilled to have Laurie join the team stepping into a brand new position!
Laurie enjoys various hobbies such as knitting, gardening, and doing home improvement projects. She also loves spending time with her grandchildren and the rest of her family, and is guided daily by her faith in God.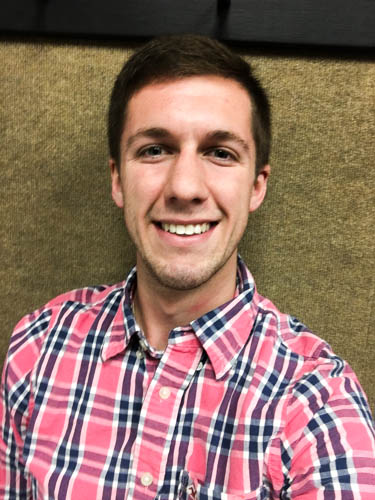 Nate Curry
Marketing Intern
Nate currently serves the CFP team as the marketing intern which he joined in May of 2017. As a rising junior at Grove City College majoring in Marketing, he brings apt marketing skills with an enthusiastic attitude towards interactions with clients and teammates. CFP is glad to bring on Nate as a part of the team!
Outside of the CFP office, Nate can be found playing or watching sports whenever he can. He is also a member of the soccer team at Grove City College, where he is a two-year letter winner. His hobbies include musical theatre, playing the French Horn, spending lots of time with friends and family, and growing daily in his faith walk.